Click on photo to enlarge.

HAND KNITTED Fancy pink eyelash fur tote purse rag bag

This is a Beautiful fancy newly made pink and white purse/rag bag that I handknitted myself.

It is 10 inches high, 10 inches wide and 2 1/2 inches deep on the sides. The strap is 28 1/2 inches total.

The back does not have the frilly look-it is solid knitted. The fabric is a good quality cotton/poly blend.

You will enjoy being seen with this purse as much as I enjoyed making it.

Gorgeous eyelash fur yarn highlights the top of this purse. A nice sized pocket is inside.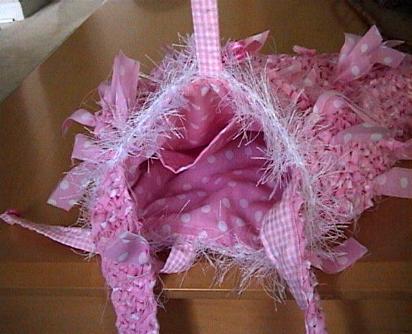 The inside of the strap is lined with matching fabric.

No worry about stretching. It is lined with the pretty matching fabric.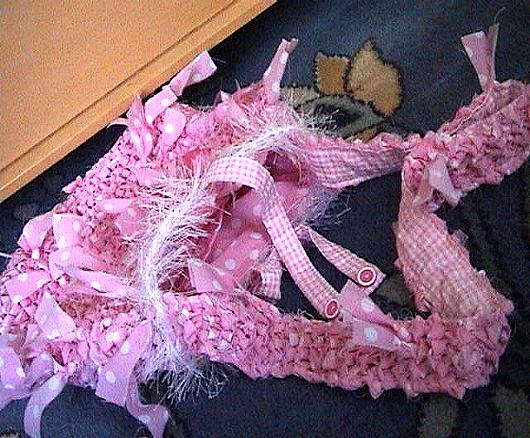 The purse closes with 2 ties embellished with 2 matching buttons.



Made in the U.S.A. in Atlanta, Ga.




+++++++++

*For your security in ordering from me*

(1. I have sold on eBay for over ten years.
I offer a wide variety of items here
on my website; but in order for you
to gain a sense of security
in buying from me here on my website,
you can view my eBay feedback
where my eBay seller name is: Chicrafter.
Updated, May 2, 2021).



I gladly accept Paypal and
US Postal Money Orders only.
No personal checks at this time.


+++++++++ ++++++++++

Copyright ©HandmadeDIVA.Com 2021
Copyright ©The QuiltSALAD Shop.Com 2021 All rights reserved.