Quilt is apprx. 17 x 17 inches wide

This is a beautiful new completed mini wallhanging
quilt that I made. The sawtooth border accents
the quilt beautifully. I quilted this on my
sewing machine.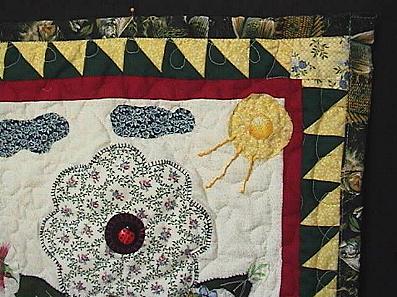 I created the clouds and sun with raw edge applique
and embroidered the rays.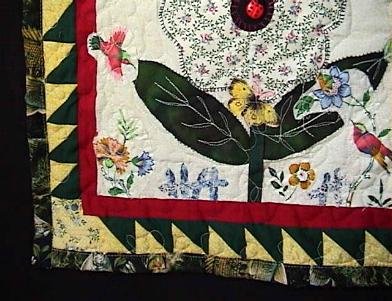 Notice the blue pickett fence. (see photo above)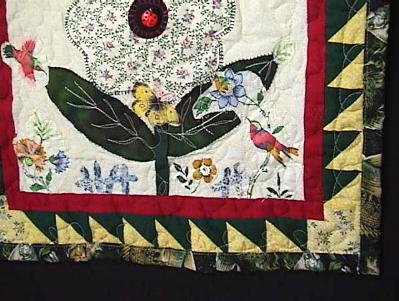 I took enough close-up photos to try to give you a true
picture of the work that went into this
little gem.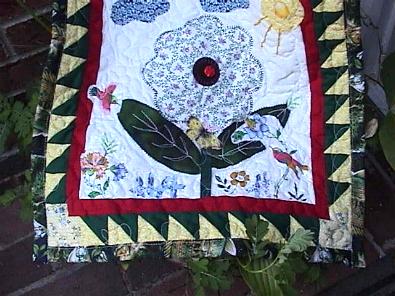 You've got two cute little birdies, a butterfly
and a ladybut going about their day in their
fresh air; and beautiful floral garden.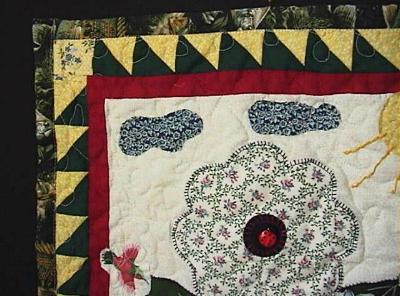 The ladybug sits in the center of the big flower.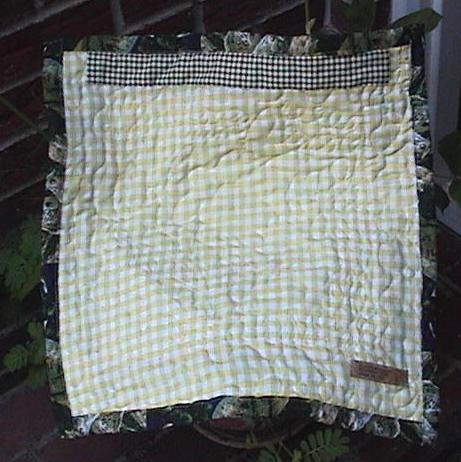 The upper back has a sleeve for hanging. My brown label
is sewn onto the lower back.

Fabrics are good quality 100% cottons. The back fabric
is poly/cotton.

Make this a family heirloom. Use it throughout the year.
Made in the U.S.A. in Atlanta, Ga.

~~~~~~~~~~~~~~~~~~~~~~~~

FROM A SMOKE FREE- pet free HOME.




+++++++++

*For your security in ordering from me*

(1. I have sold on eBay for over ten years. I offer a wide variety
of items here on my website; but in order for you
to gain a sense of security
in buying from me here on my website,
you can view my eBay feedback
where my eBay seller name is: Chicrafter.
Updated, April 6, 2021).



I gladly accept Paypal and US Postal Money Orders only.
No personal checks at this time.


+++++++++ ++++++++++

Copyright ©HandmadeDIVA.Com 2021
Copyright ©The QuiltSALAD Shop.Com 2021 All rights reserved.